Dear Patients:
First, let me wish you a happy Thanksgiving. I hope you were able to be with your family and friends.
Thanksgiving is my favorite holiday. My family gathers at our house and, ever since my children were small, I have always prepared a brief pre-dinner talk and toast. I tend to deliver the same kind of message year after year -- usually a short story or a series of quotes. My thoughts for this year are below. On Thanksgiving, more than any other day of the year, I pause to take stock of all that I have. I strive to always see the glass half full, not half empty.
This is what I said this year
How we feel physically at any given moment is intimately related to what we are thinking. Am I optimistic or pessimistic? Am I ambitious or apathetic? Am I bothered by challenges and change, or am I imperturbable? Am I fearful of the future or striving to live a purposeful life? Our negative thoughts -- fear, worry, anxiety, envy -- all color the way we process information and interact with others. How we think affects the way we feel and, in turn, how we feel often impacts the way we treat one another.

Healthy relationships -- with our families, friends and coworkers -- are the tonic that refreshes and preserves our lives. Positive and loving relationships with others can sustain and improve our own health. Below are some of my thoughts that help me to nourish my attitude and my relationships with others.
Forbearance
Forbearance is the capacity to endure what is difficult or disagreeable without complaining. I started thinking about the concept of forbearance after hearing a preacher talk about it at the wedding of the son of dear friends. Forbearance is important in all of our relationships, whether it be in marriage, family relationships or friendships. Being there to carry and support our loved ones -- physically, emotionally, or spiritually -- is the cement that holds relationships together.
Forgiveness
Sometimes people disappoint you. In times of challenge or stress, sometimes we forget to look out for others and we make hurtful decisions. Extending forgiveness to someone you care about unleashes negative energy that we've built up inside. In order for relationships to grow and mature, we need to work through our challenges and learn to forgive. In doing so, we learn to stop judging, heal our wounds, and move forward without the strain of negativity weighing us down.
Fruitfulness
We plant seeds with our actions towards our families, friends, and colleagues. Those seeds can be germinated and cultivated and, with close attention, fruitful relationships can blossom. Our actions can promote good feeling in others, which bear fruit in so many ways. In health, they build optimism and improve our vitality. In business, they promote teamwork that yields success. In marriage and in friendship, they foster a sense of togetherness and support in times of adversity.
Change
I highly recommend a book by ABC news anchor Dan Harris, called 10% Happier, which I've read several times. It's an entertaining story of the author's journey as he seeks to quiet his mind. In the discovery phase of his journey, Ryan begins studying the philosophy of Buddhism. Buddha embraced a truism that nothing, including us, lasts forever. The world is constantly changing, and we will suffer if we cling to -- and worry about -- things that won't last. Worrying is a useless process where we project our fears into an imaginary future. Worry is a mental phantom, a fear of a future that does not exist. The only constant in life is change -- so embrace it!
The biology of healthy relationships
So, as I intimated above, gratefulness and positive relationships improve our health. Happiness modulates the neurotransmitters serotonin, dopamine and norepinephrine, and studies have shown that gratitude affects the immune response. Lowering our stress levels lowers our cortisol levels. Socialization enhances oxytocin, the "feel good" hormone and the same hormone that causes mothers to release milk during breast feeding. Certain visual and auditory stimuli will do the same. Want to experience this? View this YouTube below:
https://www.youtube.com/watch?v=qde5NMy7WTU
Housekeeping Issues
· Influenza season is upon us. Please stop by any morning to get your flu shot. No appointment needed!
· Re-enrollment information was mailed last week. If you did not receive yours, please send an email to DrOkenInfo@gmail.com and we will email you a copy.
· If you do not intend to re-enroll, kindly let us know as soon as possible by sending an email to DrOkenInfo@gmail.com so we can address our wait list.
· If you are re-enrolling, we request that we receive your form and payment by December 12. Please note that payments will not be processed until after the first of the year.
Happy Thanksgiving and, as always, wishing you good health!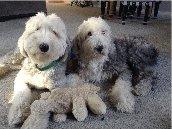 Wishing you good health,
HAO
Contact information:
During normal business hours, please call my office 410-910-7500
After hours, please call me on my cell 443-324-0823.
Harry
Harry A. Oken, M.D.
Clinical Professor of Medicine
University of Maryland School of Medicine
Office: 410-910-7500 Fax: 410-910-2310
To view my previous newsletters, go to http://www.harryokenmd.com/Newsletters.htm